Joan Coffey – Office Administrator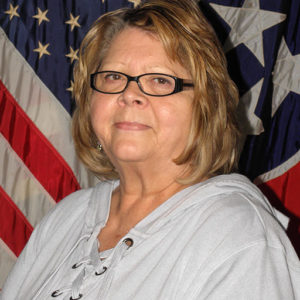 WHAT WE DO: We provide conservation planning, technical design for best management practices, and provide Federal/State cost share assistance.
We also provide soil information such as; soil maps of property, soil surveys in office use only, and soil boxes and form on hand.
Events: Farmers Appreciation Day at our local Co-Op, Annual Farm Tour, sponsored by TDA Funding, Tomato Festival, Annual Awards Banquet, TACD Poster Contest for our local schools, plus school programs and community outreach.
STAFF:
Amanda Kitts – Secretary
Allison Greene – Technician
Patty McCloud – NRCS District Conservationist for Grainger/Hamblen Counties
Our office is supervised by 5 board members, 3 elected and 2 appointed, they are as follows:
Robert Nicley, Chairman (elected),
Donna Kitts, Vice Chairperson, (appointed)
Jim Bull, Sec. & Treasurer, (elected)
Jim Yates, member (elected)
Chris Coffman, member (appointed)
Board Meetings: The second Tuesday each month