Vickie B. Greenlee – Clerk & Master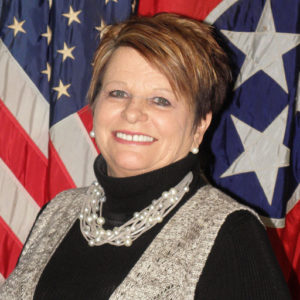 The Clerk & Master's Office handles civil cases filed for Chancery Court, Probate Court and Child Support Court. Cases filed in this court includes estates, divorces, custody matters, paternity cases, adoptions, contract disputes, workers' compensation, partition suits, conservatorships, guardianships and other civil and domestic relations matters.
The Clerk & Master's Office is also responsible for delinquent tax collection and conducting delinquent tax sales.
Vickie B. Greenlee
Clerk & Master
Appointed 1987
Deputy Clerk
Lisa Jarnigan
Chancellor
Jim Ripley
Donna Burchell, Administrative Assistant
Mailing Address:
Post Office Box 160
Rutledge, TN 37861
Physical Address:
270 Justice Center Drive | Ste. 107
Rutledge, TN 37861
Phone: 865-828-4436
Fax: 865-828-8714
Office Hours:
Monday, Tuesday, Thrusday & Friday — 8:30 a.m. – 4:30 p.m.
Wednesday — 8:30 a.m. – noon.
Close from 12:00-1:00 for lunch
Chancellor:
Post Office Box 1370
Dandridge, TN 37725